Retailers, manufacturers, distribution centres, hotels, and more can benefit from using a recycling baler – but which baler is suitable for your company?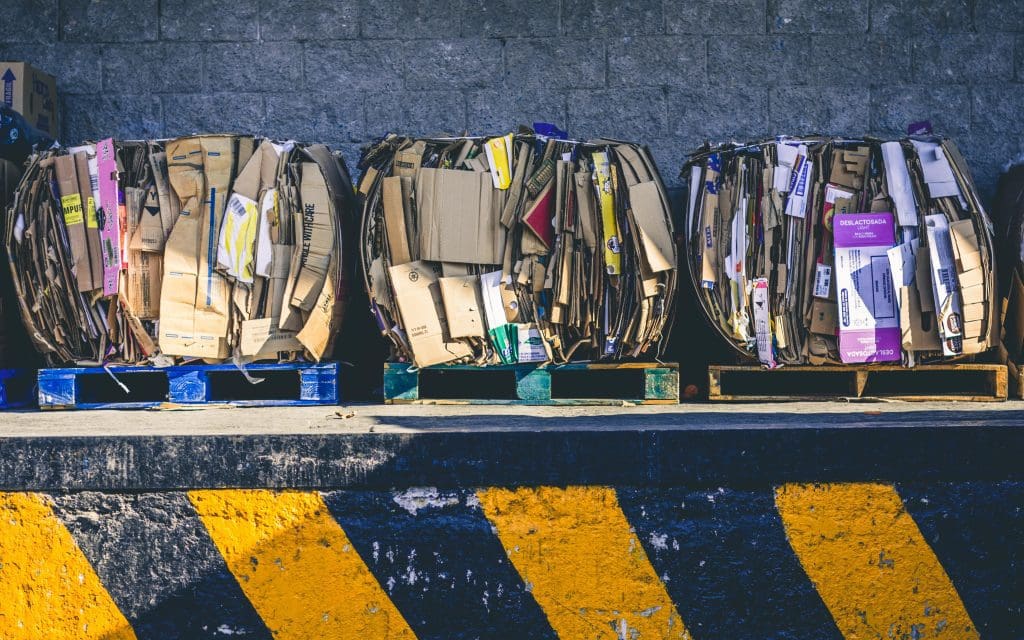 The primary use of a recycling baler is to turn recyclable products into blocks that can be easily stacked, stored, and transported. Smaller businesses benefit from reducing waste management costs, such as collection bins, and larger companies can sell their collected recyclables to recycling companies. However, it's essential to know which baler can assess your company's needs before ordering.
Auto tie balers are large, heavy-duty units that can keep up with high product volumes and be customized to fit specific application needs. It's a fully automated machine with touch-screen controls making it easy to use and saving you on labour costs.
They're most commonly used by large distributors and manufacturers with high quantities of paper and paper-like materials, such as corrugated box plants, tissue mills, or printing and envelope plants.
Closed door balers are another horizontal baler that can be used for a wide range of different products. These balers are also automated and provide various bale size options.
Although they can process light metals and plastics, they shine at compressing fibrous materials like paper, cardboard, and textiles, making them a top pick for distribution centers, furniture manufacturers and retailers, industrial facilities, and small recycling centers.
For companies that need to process multiple types of materials in bulk, a two-ram baler is far superior to a single ram due to its quick material change-over abilities. Like our other balers, these machines are automated and easy to use, reducing labour costs. They can also process most recyclable materials, including cardboard, paper, soft plastics, hard plastics, metals, and textiles. 
Their versatility makes them an excellent option for medium to large recycling facilities, distribution centers, warehouses, and scrap collection centres.
Vertical balers are significantly smaller than their horizontal counterparts, making them more affordable and more of a space safer. They can be easily customized to your business's needs and process materials like cardboard, paper, plastic film, aluminum cans, and more.
Their size and cost make them a great option for companies processing less waste like smaller industry and manufacturing firms, grocery and retail stores, small warehouses, and even hotels! 
Foam balers are a type of closed door, horizontal baler that is designed to handle the density of the foam. This unit isn't for everybody, but large recycling facilities and furniture manufacturers will benefit from the increased efficiency of this specialized baler.

Whether you know which baler you require or not, by filling out our contact form, our expert staff can guide you through the decision-making process!