Calling in the professionals when your recycling baler needs repair is always the safer option.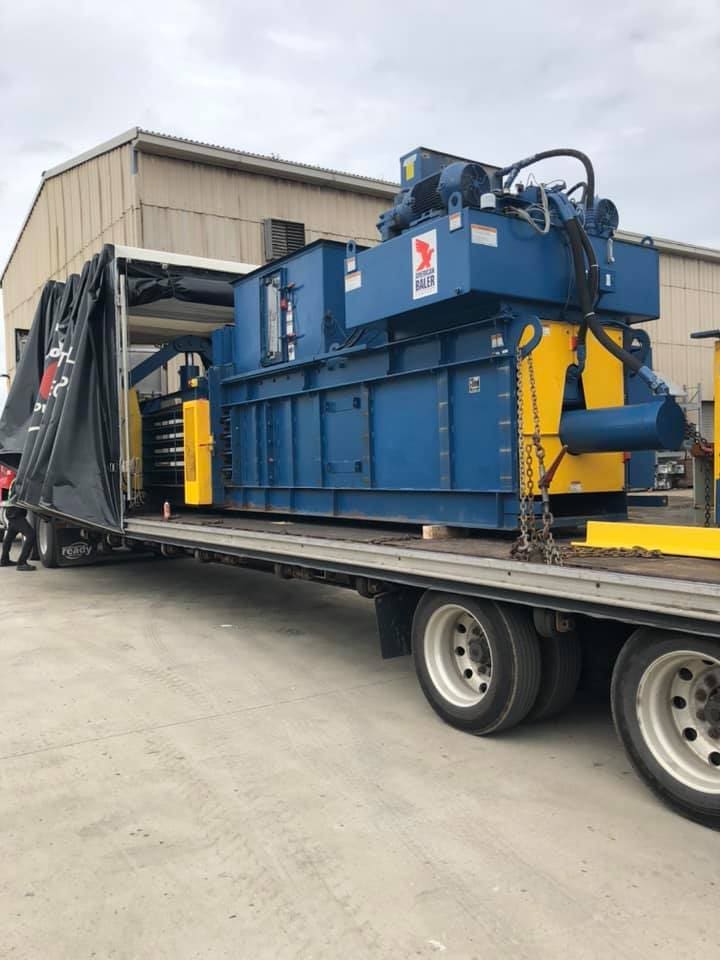 In a pinch, it might seem like a good idea to DIY baler repair, but the reality is you could be doing more damage. Although our technicians can teach you all the steps for regular maintenance, more complicated issues require expertise, or you risk furthering the damage. Long term, it'a better to hire professionals for recycling baler repair.
Why You Should Call in the Professionals for Recycling Baler Repair
Efficiently and Effectively
To repair a baler, you need to identify the problem and come up with a solution. Without experience, you could be sinking hours into online research and reading manuals to discover what to do. Then there's no guarantee you'll be able to do it properly – you could spend all that time and energy and still must call in a professional! Our technicians and millwrights have the training to do all this efficiently and effectively.
Proper Tools
Recycling balers often require special tools to repair them properly. You might spend more money trying to acquire them than calling in a professional.
Covering Yourself
Professional technicians sometimes can offer a warranty on parts and service guarantees, so if your new part is defective, it can be replaced. This isn't possible if you repair the baler yourself. Furthermore, choosing not to hire a professional may compromise your manufacturer's warranty. If the issue worsens or a new one is created, you'll pay for it out of pocket.
It can also be dangerous to you and your employees. Recycling balers are heavy, potentially dangerous pieces of equipment, primarily when improperly operated. Even after initial repairs, further or additional damage can cause serious harm to yourself or your employees.
Preventative Maintenance for Recycling Balers
As much as we love visiting clients, we understand calling in a technician is only sometimes the best part of the day. You can do a few things to optimize your baler's performance and minimize the number of service calls made.
Keep an Inventory
Keeping an up-to-date inventory of parts and supplies that commonly need and are easily replaced can make repairs more accessible and lower the time your machine is down. You want to avoid having an easy-fix situation that can't be fixed because a part is out of stock!
Trained Staff
Recycling balers aren't like other pieces of equipment. It's not safe to assume that a baler is something an employee can figure out single-handedly; it's essential to give them throughout training to keep employees safe and the machine working in tip-top shape.
Regular Inspection
Pay attention to your regular inspection and cleaning schedules. There are things to be checked daily, like hydraulic fluid levels and filters, weekly, such as the bale chamber for debris build-up, and monthly, like checking the hydraulic system pressure.
Keeping the baler and the area around the baler clean is also important. Recycling balers can get hot, and dust is an insulator – keep it out of the machine's coolers and motors to prevent disaster.
Lastly, make sure to include recommended tune-ups. Based on work volume, your baler will see wear and tear eventually and need to be fixed up, such as software updates or realignment. Don't wait until your baler breaks down to schedule these – work them into your production schedule.
Our team of millwrights and technicians are readily available when you require baler repair, tune-up, or have questions about regular maintenance. You can request more information below.