Garbage pollution is one of the major problems faced by our planet today. As the population continues to grow, the garbage we produce has become challenging to manage. With the mounting waste problem, pollution (land, water, or air) has worsened over the years, exposing millions worldwide to health issues.
A World Bank report found that global waste will increase 70% by 2050 if action is not taken. High-income countries combined are generating more than one-third (34 percent) of the world's waste. Plastics are especially problematic. When they are not collected properly, they contaminate waterways and ecosystems for hundreds of years.
Here's how recycling and proper waste management can help protect our planet.
Global Trash Production
Countries produce about 1.3 billion tonnes of waste every year. According to Environmental Commissioner Dianne Saxe, in Ontario, each person produces nearly one tonne of waste every year, and three-quarters of this waste ends up in landfills.
The problem with improper garbage disposal has grown over the last thirty years, causing health problems and environmental degradation. Unfortunately, we became victims of our waste.
The volumes of trash we produced are continually increasing due to the following reasons:
People have the resources to consume more, which leads to more production at the factory/business level.

With an ever-increasing population, there are more people producing waste.

The development of modern technology has led to increased product packaging production; many of these materials are non-biodegradable.

Single-use plastics (plastic utensils, Styrofoam food packages, plastic straws) create additional non-biodegradable waste. 
Business owners are faced with the challenge of choosing the right plan for recycling and waste management. Some rent large trash bins and have them collected by a garbage collecting company. Others purchase used recycling equipment to manage and recyclable valuable waste materials, making hauling and disposal of waste more efficient and less time-consuming.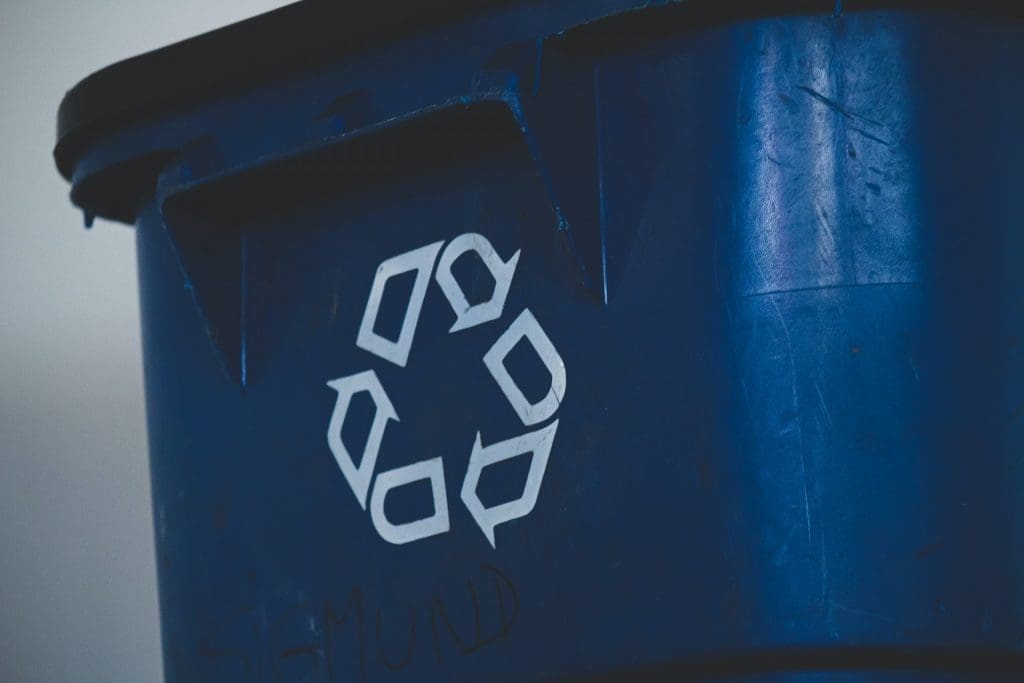 4 Reasons Why Recycling Is Essential
Every year, Canadians throw away 3 million tonnes of plastic waste, only 9% of which is recycled, meaning most plastics end up in landfills. About 29,000 tonnes find its way into our natural environment.
Recycling materials that would otherwise be destined for the landfill is a greener option that can save our environment. We have a great responsibility of taking care of it and make it a thriving place for generations to come. Canadians expect the government to protect the environment and reduce plastic pollution across the country and plan to achieve zero plastic waste by 2030.
Through proper recycling and reusing recycling, we can make this happen. Here are four reasons why recycling is beneficial:
1. Help conserve natural resources
It is critical to understand that our natural resources are finite, and some are already in short supply. For instance, we may have millions of trees worldwide, but we cut them down for shelter and paper. Recycling paper and wood helps to save our environment by reducing the need to cut down more trees in the forest. Although we can plant new trees, we cannot replace forests once they are lost.
Recycling helps to conserve our natural resources by:
Using less fossil fuel hydrocarbons.

Recycling metals also means reducing the effects of mining on our environment.

Recycling glass minimizes our need to use new raw materials, such as sand
2. Protect people
Low-income and vulnerable people living near the rivers and forests are displaced from their homes. These people find themselves evicted due to the exploitation of timber and river pollution due to manufacturing waste. Recycling existing products helps to reduce the demand for producing new materials.
For example, when we do not recycle our plastic waste, it could end up in the rivers and seas, polluting coastlines and waterways. Water pollution can kill millions of fish and worsen our shortening fish supply.
3. Reduce carbon emissions
When we use less energy to process new raw materials, we lower carbon emissions. Recycling helps cut down methane-releasing waste out of landfill sites, which contributes to the greenhouse effect resulting in global warming. With less carbon dioxide and other greenhouse gases emitted into the atmosphere, we help control climate change's effects.
4. Minimize incineration
Incineration or the burning of waste materials is not only destructive to our planet but also wasteful. Some materials can be reused or recycled into new products. Incineration also generates emissions of harmful greenhouse gases, which worsen climate change and air pollution problems. While some considered incineration of waste a way to generate energy, the disadvantages outweigh its benefits.
Recycling waste materials is said to be six times cheaper than waste collection and disposal. Using recycling equipment is the best way to reduce waste materials without harming the environment.