After spending hundreds or thousands of dollars on the latest electronic gadget, manufacturers continue to develop new and better devices every year. This entices people to keep reaching for the latest technology and need to dispose of the old technology.
The Global E-waste Monitor 2020 report found that the world dumped a record 53.6 million tonnes of e-waste last year. Just 17.4% of it was recycled, meaning that an estimated $57 billion worth of gold, silver, copper, platinum and other high-value, recoverable materials mainly were dumped or burned rather than being collected for treatment and reuse.
Here is how e-waste affects our planet and what we can do to dispose of it properly.
What Is E-Waste?
Electronic waste, also known as e-waste, refers to the trash generated from broken and obsolete electronic devices, such as laptops, televisions, fax machines, and cell phones. There is no clear definition for e-waste; for instance, if items like microwave ovens and other "appliances" should be grouped into the category has not been established. Electronic products contain materials that render them hazardous, depending on their type and density, which is why we should divert them from landfills correctly.
How Does E-Waste Affect the Environment?
Improper disposal of e-waste can have consequences on our environment.
The amount of e-waste generated worldwide is expected to exceed 50 million tonnes by 2020. With the rapid advancements in technology and electronic gadgets, e-waste is considered the most significant growing waste stream. 
Old electronic products can be reused, refurbished, salvaged, or recycled, but they should never end up in landfills. E-waste contains hazardous and toxic materials, including lead, beryllium, cadmium, and brominated flame retardants, that are harmful to human health and the environment if not disposed of properly.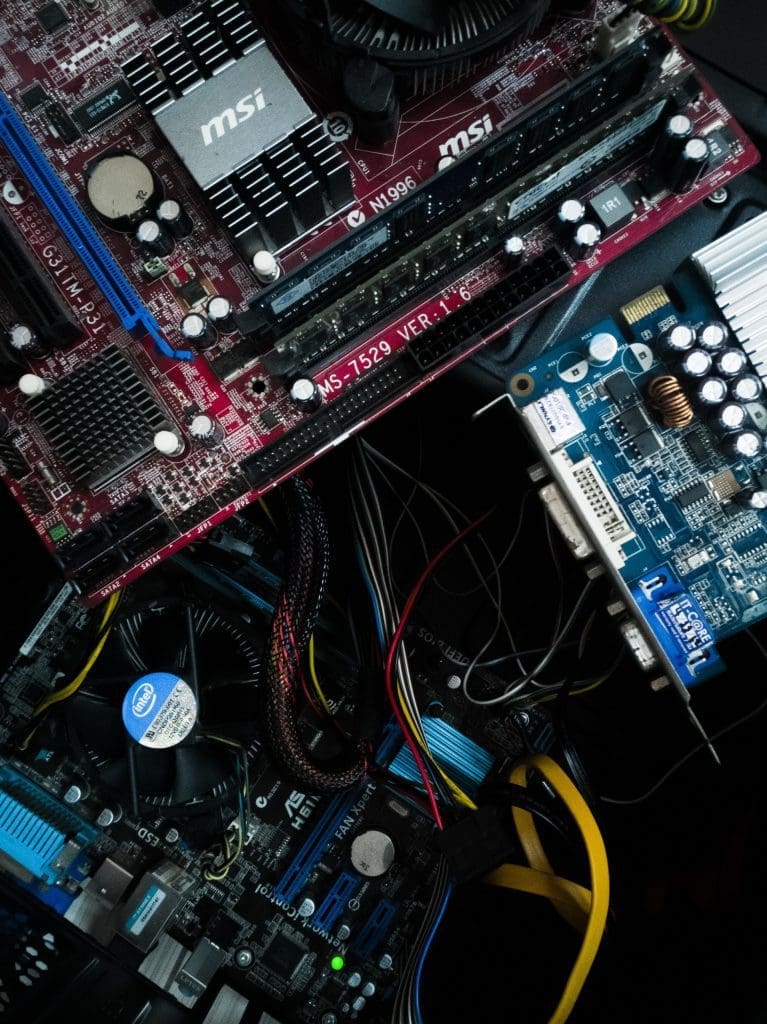 Effects on Soil: E-waste releases toxic chemicals that can contaminate the soil and kill vegetation. These chemicals are not biodegradable and can persist in the environment for many years. The chemical composition of e-waste depends significantly on the type and age of the discarded item. In most cases, e-waste consists of metals like copper, aluminum, and iron and is covered with plastics and ceramics that can release toxins.
Effects on Air: Heating up e-waste releases toxic chemicals into the air and damages the atmosphere. Landfill scavengers look for improperly disposed of electronic devices and parts, such as televisions, wires, and laptops, to recycle and make money from them. They burn the wires in the open air to obtain the copper, releasing hydrocarbons into the atmosphere. 
Effects on Water: Improper disposal of heavy metals, such as mercury, lead, barium, and lithium, can seep into the soil and reach groundwater and run to surface waters. Contaminated water exposes plants, humans, and animals to lead poisoning.
Recycling E-Waste the Right Way
The Global E-waste Monitor reported that Canada is among the world's worst e-waste offenders. This claim was supported by a 2016 report from the University of British Columbia that Canadians produce about 725,000 tonnes of e-waste every year, and only 20 percent is recycled correctly.
Luckily, recycling can help reduce the growing amount of e-waste. In addition to reducing pollution and conserving landfill space, electronic waste recycling allows us to recover valuable metals and materials. For instance, recycling a million smartphones helps salvage gold (75 lbs.), silver (772 lbs), copper (35,274 lbs.), and palladium (33 lbs).
By recycling old electronic waste, you keep them out of the landfill. The Canadian non-profit Electronic Products Recycling Association (EPRA) has programs that help save 100,000 tonnes of old electronics out of landfills every year.
How To Properly Dispose Of E-Waste
Find a Certified E-Waste Recycler
One of the most eco-friendly ways to recycle is to find a Basel Action Network (BAN)-certified e-waste recycler who is committed to recycling e-waste safely and responsibly. BAN members have pledged and demonstrated their dedication to the Pledge of Responsible Recycling. This will give you peace of mind that your broken gadget will not add to the current global pollution. Before recycling, remember to:
Delete and format all your personal information from your device before donating or recycling.

Remove the battery from your devices before getting rid of them.
Sell Your Old Device
Instead of throwing away your outdated electronic devices, why not sell them, or give them to a friend. There are also electronic shops that will buy old devices.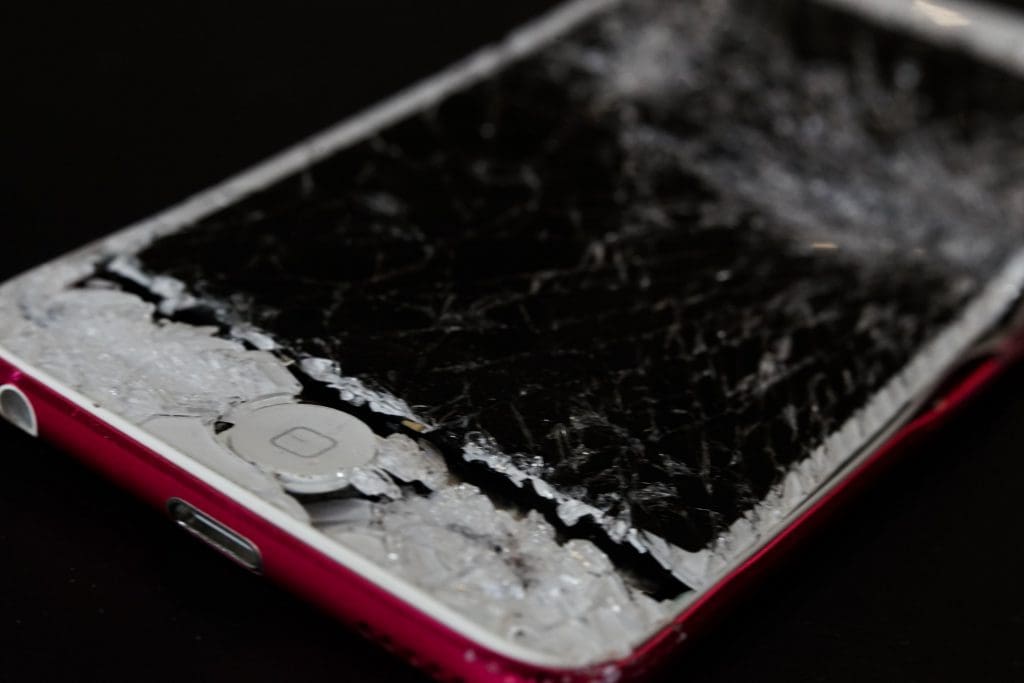 Donate Old Gadgets
Sometimes, reusing is better than recycling. If you no longer need your old gadgets, why not share them with others who might need them? For example, you can donate your old laptop to an NGO or school. 
Visit Institutions
Inquire with local government, schools, and universities for any responsible recycling programs. With the growing problem of e-waste and improper disposal, various government offices and schools have started assigning specific dates when citizens can bring and drop off their used or broken devices in designated drop-off areas.
Give Back to Electronic Companies or Drop Off Points
Many electronic companies offer an exchange policy where customers can return their old electronic devices and offer them a discount when purchasing a new one. In addition, some recycling companies have electronic drop-off centres for outdated cell phones and tablets that will be recycled.
Electronic devices have become an essential part of everyday life. Instead of adding to the growing amount of e-waste, be a part of the solution. By helping reduce e-waste, you help make the Earth a safer place to live.