Zero waste is a goal for many to help find solutions to close the waste consumption gap to develop a more sustainable economy. The idea is to reduce consumption as much as possible. Some of these initiatives include:
Products made with design-for-environment: all products and packaging are reusable or recyclable.
Limit consumption: as a consumer, consider what you need and want. Is there a more sustainable option?
According to Statistics Canada, local governments spend approximately $3.2 billion managing 34 million tonnes of waste every year. Canada is one of the worst offenders for creating waste globally – we produce more garbage per capita than 16 other nations.
"Zero Waste means designing and managing products and processes to systematically avoid and eliminate the volume and toxicity of waste and materials, conserve and recover all resources, and not burn or bury them. Implementing Zero Waste will eliminate all discharges to land, water or air that are a threat to planetary, human, animal or plant health," – Zero Waste International Alliance.
The transformation to become zero-waste does not happen overnight – but it begins today with you.
Remembering your reusable straws or grocery bags seems like a small gesture to help lower waste, but every step counts on your journey to minimize waste.
Why Do Canadians Generate So Much Waste?
Urbanizations, consumption patterns, household revenue and lifestyle all contribute to the increasing amount of waste. In 2008 alone, nearly 13 million tonnes of waste was generated by Canadian households – close to 8.5 million was disposed of in landfills. The remaining 4.4 million tonnes were diverted through reuse, composting, or recycling.
As our population continues to grow, how can we lower the amount of waste we create?
We can look for new ways to become sustainable. Here are five tips for leading a zero-waste lifestyle.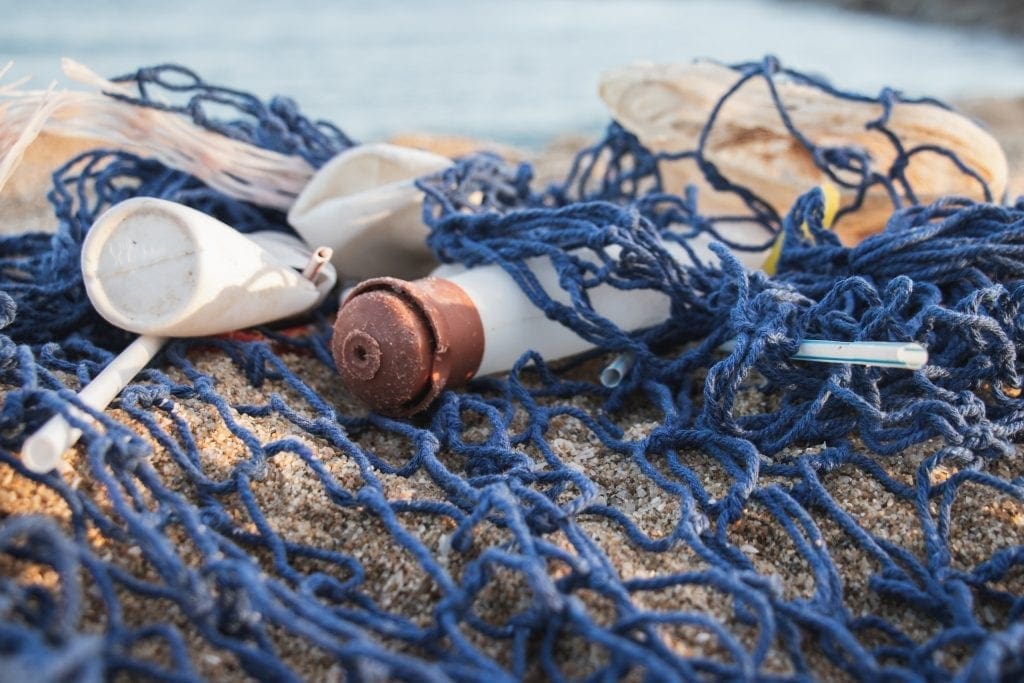 5 Tips To Live A Zero Waste Lifestyle
Here is the top list of ways you can limit waste in your day-to-day life.
Prioritize Your Food And Beverage Containers
One of the easiest switches you can make is limiting your waste consuming at coffee shops and taking out restaurants. BYOM (bring your own mug) next time you're heading out for that java. Studies show that Starbucks uses more than 8,000 paper cups per minute which adds up to four billion a year. The cups are not recyclable and result in 1.6 million trees being harvested for the single-use cups. When it comes to lunch, meal prep or pack up leftovers in reusable containers, consider investing in reusable cutlery sets and paper towels to limit waste when you do get takeout.
Do An Inventory Of Products
If you're a beauty or product junkie, you may notice the number of unused products you throw out.
Consider DIY cleaning hacks and beauty products that have limited packaging. Avoid the need to buy all the new products – finish up what you have, give it to a friend or family member, and be mindful about what you are buying. You can also consider buying soap and shampoo in bulk sizes.
Replace Items As They Run Out
Although you're ready to transition to be more zero waste, you do not need to buy every alternative at once. The more sustainable way to make these changes is to switch when your current inventory runs out. When possible, shop local to minimize the need for transport and extra shipping waste.
Research How To Properly Recycle Or Upcycle
Recycle or reuse items that you currently have – don't throw them all in the trash just because you're making the transition to a more sustainable lifestyle.
Start Composting
In 2011, 61% of Canadian households had started composing – this number is up by 38% since 1994. Residential composting can reduce the amount of food waste shipped to a landfill and reduce greenhouse gas emissions. Consider contributing to your municipality's green-bin program, or composting in your yard, to lower the amount of food waste you contribute.
Before You Buy, Ask Why
Whether you are creating a product or consuming it, ask yourself why you need it and how you can be more sustainable (or without) it. As you continue limiting your waste, consider the 5R's: Refuse, Reduce, Reuse, Recycle, Rot.