What is zero waste?
Zero waste is a term we're hearing more and more as the world continues to become more conscious of the environment. The aim of zero waste is to have simply that; zero waste. Zero waste is a concept and lifestyle that seeks to reduce the amount of waste we produce by reusing, refusing, recycling, and composting whenever possible. As individuals, businesses, and organizations, making small changes can have a powerful impact on reducing our environmental footprint.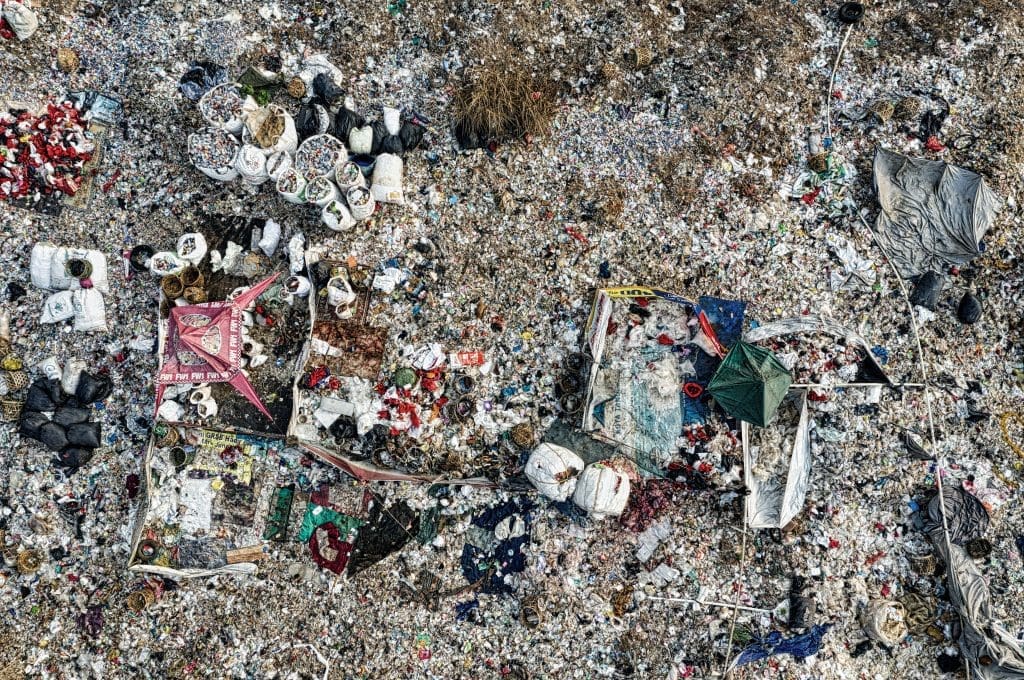 We can further reduce our environmental impact by creating sustainable solutions that minimize our use of resources.
The concept of zero-waste is not just restricted to the 'end of life' of a material or product. It is in fact, the entire lifecycle of a material and product which many people are not aware of. By following this principle, it ensures that products and materials are tested throughout their use, but also through their production process as well. How wasteful a product or material is during the production and consumption process can push manufacturers to make changes to the overall product to make it less wasteful. If this practice was adopted globally, it would create a major shift in the state of global warming!
Ideally, to be truly zero-waste, any waste produced could be reused and recycled into something else. This would close the loop from production to consumption and
Every small effort is significant in helping the environment and preserving our planet! Let's all work together to reduce our global impact on the environment.
Going zero waste is a great way to reduce the amount of waste that ends up in landfills, and help create a more sustainable lifestyle. It's also an easy and cost-effective way to minimize your environmental footprint. Going zero waste doesn't have to be complicated – start small with simple steps and before you know it, you'll be contributing to a greener world.
Becoming zero waste is a journey that requires a combination of mindful choices, conscious consumption, and adopting sustainable habits. While achieving zero waste may be challenging, every small step towards reducing waste makes a significant impact. Here are some practical steps you can take to move towards a zero waste lifestyle:
1. Refuse and reduce: Start by saying no to single-use items such as plastic bags, straws, disposable cutlery, and cups. Instead, opt for reusable alternatives like cloth bags, stainless steel straws, and bamboo utensils. Reduce unnecessary purchases and only buy what you truly need.
2. Reuse and repair: Embrace the habit of reusing items whenever possible. Repair and maintain products instead of immediately replacing them. Consider borrowing or renting items that you need temporarily. Donate or sell items that you no longer use.
3. Recycle properly: Understand your local recycling guidelines and ensure you are sorting and disposing of recyclable materials correctly. Rinse containers before recycling and remove any non-recyclable parts. Support products made from recycled materials.
4. Compost organic waste: Set up a composting system for food scraps and yard waste. Composting helps divert organic matter from landfills and creates nutrient-rich soil for plants. Research different composting methods such as backyard composting, vermicomposting (using worms), or community composting options.
5. Choose sustainable packaging: When shopping, prioritize products with minimal or eco-friendly packaging. Look for bulk sections and bring your own containers for purchasing items like grains, nuts, and spices. Buy in larger quantities to reduce overall packaging waste.
6. Shop consciously: Consider the lifecycle and environmental impact of products before making a purchase. Opt for durable, high-quality items that will last longer. Choose products made from sustainable materials and support companies with environmentally responsible practices.
7. Embrace secondhand: Explore thrift stores, consignment shops, and online platforms for secondhand items. Buying used reduces demand for new products and helps extend the lifespan of existing resources.
8. Adopt eco-friendly habits: Reduce energy and water consumption at home by turning off lights, using energy-efficient appliances, taking shorter showers, and fixing leaks. Choose eco-friendly cleaning and personal care products or make your own using natural ingredients.
9. Spread awareness: Share your zero waste journey with others to inspire and educate them. Encourage friends, family, and your community to adopt waste-reducing practices. Participate in or organize local cleanup initiatives or recycling drives.
Remember, zero waste is a goal to work towards, and it's important to be patient and forgiving with yourself throughout the process. Every effort counts, and even small changes can make a significant difference over time.