There are countless benefits to paper and cardboard balers. They are an investment your company will benefit from in cost savings and managing paper waste. Cardboard balers can actually reduce the volume of materials by 80%-90%.
A cardboard baler is used to compress cardboard packaging and materials into a high-value secondary material to recycle. 
If you're in the market for a baler, it's essential to know about the capacity, types, and renting versus buying. Depending on the output, the size, and the weight you want to produce, the cost for a baler will vary.
Should You Rent or Lease a Cardboard Baler?
Your business also has the option to rent a cardboard baler. Choosing this option spreads out the investment involved with a baler. The contract will be agreed upon per month basis.
Cardboard Baler Cost Estimates
Vertical Baler
Vertical balers are ideal for light-duty usage and when production volume isn't a top priority. They will cost:
Used 15,000 – 25,000
New 20,000 – 50,000
Close Door Baler
Closed door balers can be customized to specific needs. You can look to pay around :
Used 55,000 – 90,000
New 110,000-200,000
Auto Tie Baler
If you have a high volume of products that need to bale, the auto-tie is the best option and has customizable settings. 
Used 95,000 – 200,000
New 125,000 – 350,000
Two Ram Baler
Two ram balers are perfect for quick material change-over for multi-material recycling.
Used 150,000– 300,000
New 200,000 to 1 Million
Operating and Maintenance Cost For Cardboard Balers
Operating and maintenance costs are based on a few factors. No matter what type of baler you need for your business, ensure you are well-versed in handling and maintenance procedures.
Baling wire: Consider the cost of bale wire. The top three wire styles that are utilized in baling machines are wire ties, box wire and coil wire. The prices of the raw materials for baler machines fluctuate according to the market prices of their respective raw material.
We can help you choose the right wire for the baler machine and material and provide price and delivery.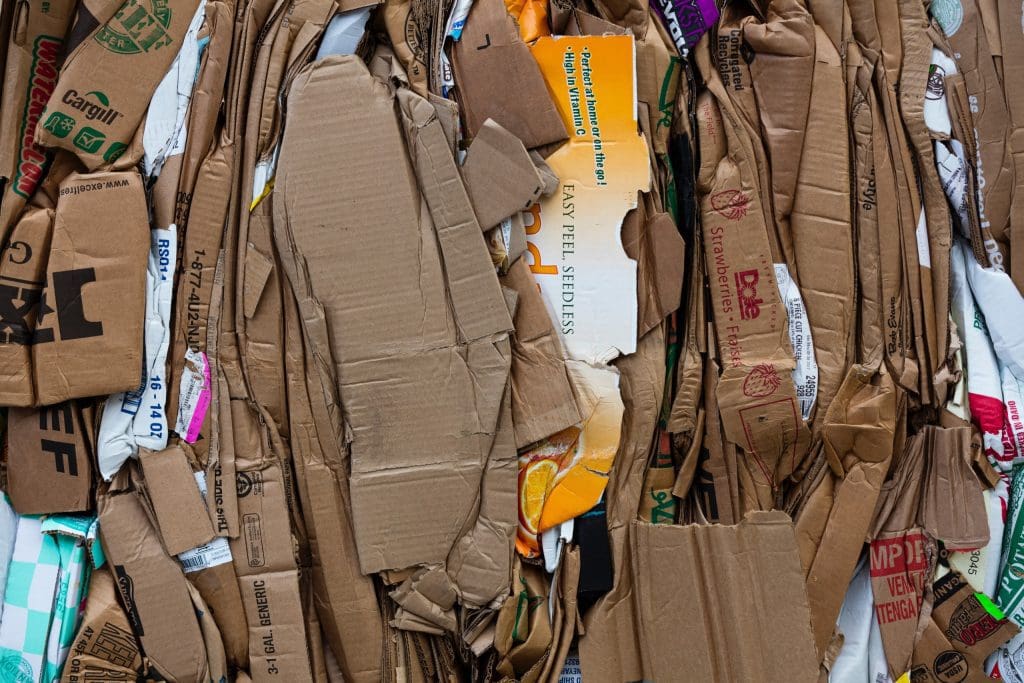 Staff: Ensuring your staff is confident around the machines will provide a successful baling program at your business. The extra handling with vertical or closed-end machines is for strapping each bale individually and ejecting it manually on a pallet, pallet jack, or forklift.
All machine versions will require one or more operators to monitor the baling process. Jobs include feeding it with cardboard or paper and stacking the bales after being compressed.
Energy costs: Depending on the current cost of energy, prices may fluctuate for the energy consumption needs of your baler. Consider the type of baler you have – some require more power than others.