It's not new news that recycling can help save Mother Earth, but how we recycle can make a positive impact. Studies show that Canada recycles just 9% of its plastics, dumped in landfills and incinerators or tossed away as litter.
In this blog, we will help sort fact from fiction to help you improve how you recycle. If you are a commercial business, it is worth checking out balers for recycling.
Types of Plastic
Have you noticed the number imprinted inside the recycling symbol on most plastic materials? Many people assume that symbol means it is recyclable. However, these numbers are a resin identification code that tells you what kind of plastic that made the material.
Plastic #1: Polyethylene terephthalate (PET)
PET is a clear, hard plastic generally used as a single-use food and drink container (water bottles, pop bottles, vegetable oil etc). It is the most widely recycling plastic and can be recycled into fibres for carpet, tote bags, jackets, containers, and strapping.
Plastic #2: High-density polyethylene (HDPE)
HDPE is a hard plastic (not as transparent as PET) and is often used for household cleaners, shampoo bottles, and yogurt containers. It is accepted worldwide because it is one of the easier polymers to recycle. They are often used to create flower pots, recycling bins, floor tiles, buckets, bins, and film or sheeting.
Plastic #3: Polyvinyl chloride (PVC)
This plastic material has a high chlorine content and high levels of hazardous additives to create the desired material. It must be separated during the recycling process. It is often the primary plastic for vinyl, pipes, fencing, panels and decks. They have a lifetime of 30-50 years.
Plastic #4: Low-density polyethylene (LDPE)
This is the soft, flexible plastic that read bags, plastic shopping bags, frozen food bags are often made of LDPE. It needs to be separated to be appropriately recycled; its value will be affected if it isn't. It can be recycled into furniture, garbage bag lines, trash bins, floor tiles and shipping envelopes.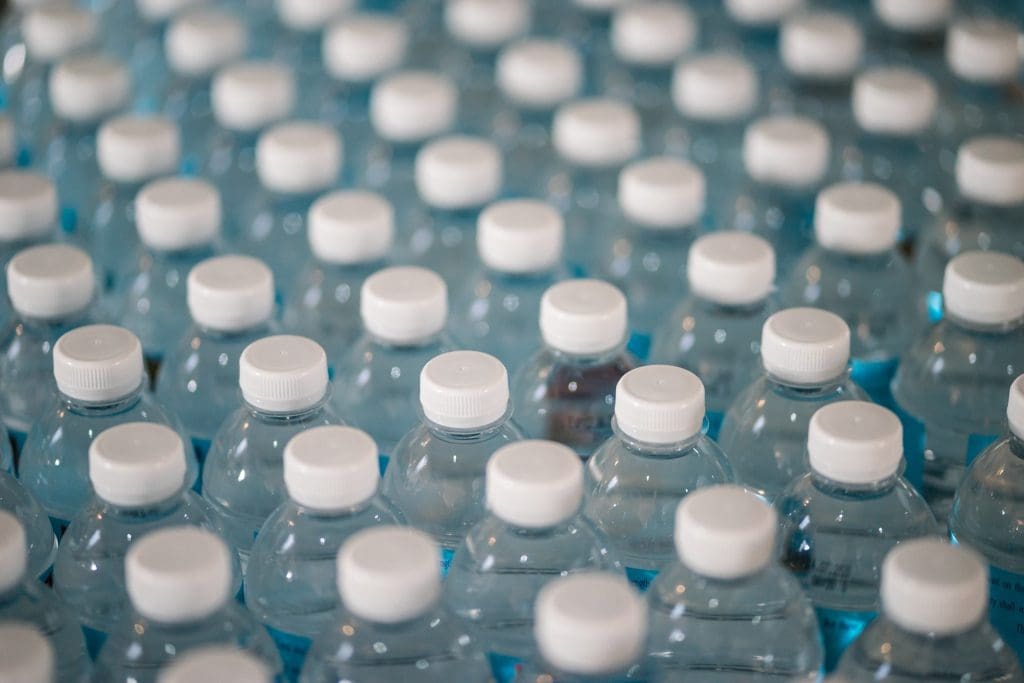 Plastic #5: Polypropylene (PP)
Bottle caps, straws, medicine bottles are just a few of the items made from PP. It is one of the least recycled post-consumer plastics (only1% is recycled). It takes five steps to recycle PP:
Collection
Sorting
Cleaning
Reprocessing by melting (this involves two steps: melting PP at nearly 250°C to get rid of contaminant molecules; removing residual molecules under vacuum and solidification at 140°C)
Then producing new products such as bicycle racks, oil funnels, battery cables and cases, and shipping pallets.
Plastic #6: Polystyrene (PS)
PS is tough to recycle because it is 98% air. Single-use coffee cups and styrofoam are the most common items made of PS. It needs to be shipped to a facility where it can be compressed and then transferred to be reused.
Plastic #7: Other (Polycarbonate, BPA)
The least desirable type of plastic to be recycled. Large plastic containers, mixed plastic containers and water cooler bottles are generally made from PC. Multi-resin and mixed plastics also fall into this category. One of the main ways to recycle is through chemical recycling (shredding plastics into smaller pieces then mixing the pieces with water, a catalyst or enzyme to break the plastic down into smaller polymer).
What Plastic Numbers Cannot Be Recycled?
You may be surprised to find out plastics #3, #6 and #7 are generally tougher to recycle and are not universally collected in local recycling programs. These plastics generally have a more complex process to break down the polymers – some need to be cut up and then melted down and mixed with chemicals, and others have to be compressed and transferred long distances to be reused.
Before you toss any containers away, double-check with your municipality if they can be appropriately recycled. Look for alternatives to plastic containers, such as using re-fill services or bring your coffee mug or utensils if you are grabbing a meal to go.